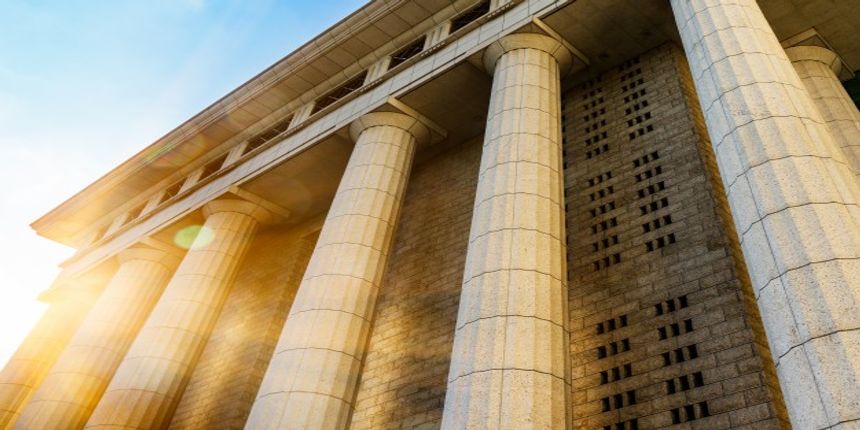 NIMCET Participating Institutes 2019: There are 11 participating institutes of NIT MCA Common Entrance Test (NIMCET) 2019. It is these NITs which will open their doors to NIMCET 2019 qualifiers for admission in Masters of Pharmacy programme. Around 805 seats in the 11 NIMCET 2019 participating institutes are open for admission. Candidates will get admitted to these NITs on the basis of their NIMCET 2019 score. The NIMCET participating institutes 2019 are located in Agartala, Allahabad, Bhopal, Calicut, Durgapur, Jamshedpur, Kurukshetra, Raipur, Surathkal, Tiruchirappalli and Warangal. Every year, one of the 11 participating institutes of NIMCET conducts the exam and releases a merit cum seat allotment list. This year, NIMCET will be conducted by NIT Surathkal. For further details regarding NIMCET 2019 participating institutes, read the full article below.LATEST: 
LATEST: NIMCET application form 2019 released by NIT Surathkal on March 2.
NIMCET Participating Institutes 2019
Given below is the list of all the participating institutes of NIMCET 2019 along with their contact details and number of seats available. 
Name of NIT

Number of Seats

Contact Details

40

Dr. Ajoy Kumar Das Dean (Academic),
Mob: 09402168090

E-mail: [email protected]

www.nita.ac.in 

93

Dr. Sarvesh K. Tiwari, Dy. Registrar (Acad)
Tel: 0532-2271047

E-mail: [email protected]

www.mnnit.ac.in 

92

Dr. M M Malik, Professor & Chairman (Admission)
Mob:09425016724

Email:[email protected]

www.manit.ac.in 

46

Dr. A. P. Shashikala, Dean (Academic)
Mob: 09447170156 Email: [email protected]

www.nitc.ac.in 

30

Dr. Prasenjit Choudhury Assistant Professor, Department of CSE
Tel: 0343-275-2173
E-mail: [email protected]

www.nitdgp.ac.in 

92

Dr. D. A. Khan, Dean (Academic)
Tel: 0657-2374248 Mob:09835546792

E-mail: [email protected]

www.nitjsr.ac.in 

60

Dr. Ashutosh Kumar Singh, Professor (Computer Applications)
Tel: 01744233532

Email: [email protected]

www.nitkkr.ac.in 

92

Dr. Shrish Verma, Dean, Academics
Mob: 09826424427

Email: [email protected]

www.nitrr.ac.in 

92

Prof. S. M. Hegde, Professor
Mob: 09449814252

E-mail: [email protected]

www.nitk.ac.in 

92

Dr. S. R. Balasundaram, Asso. Prof & Head, Dept. of Computer Applications
Mob:09994291420

E-mail: [email protected]

www.nitt.edu 

46

Dr. RBV Subramanyam, Department of CSE
Mob: 09491346969

E-mail: [email protected]

www.nitw.ac.in 

National Institute of Technology, Kurukshetra (Self-financing seats)

30

-

Total Seats:

805
Candidates can check the table below to know the category-wise seat allotment of NIMCET 2019:
| | |
| --- | --- |
| Categories | Number of Seats |
| General | 387 |
| General- Person with Disability (PwD) | 18 |
| Scheduled Tribe (ST) | 54 |
| ST- PwD | 5 |
| Scheduled Caste (SC) | 114 |
| SC- PwD | 9 |
| Other Backward Classes (OBC) | 209 |
| OBC- PwD | 9 |
NIMCET Counselling 2019
Candidates will be called for NIMCET 2019 counselling according to the merit list which will be released by the conducting NIT. The counselling of NIMCET 2019 is held for students to fill in their choices of NITs in online mode. The tentative schedule of NIMCET counselling 2019 is as follows:


NIMCET Counselling Schedule 2019
Events related to NIMCET Counselling

Date (Tentative)

First round of seat allocation

Third week of June

First round of personal reporting in any of the participating NITs

Fourth week of June

Second round of seat allocation

Last week of June 2019

Second round of personal reporting in any of the participating NITs

(mandatory for fresh candidates and those who want to change their option)

First week of July 2019

Third round of seat allocation

Second week of July 2019

Third round of personal reporting in any of the participating NITs

(mandatory for fresh candidates and those who want to change their option)

Third week of July 2019

Announcement of vacant seats

Fourth week of July 2019

Fresh choice filling for vacancies

Fourth week of July 2019

Final round of seat allocation

Fourth week of July 2019