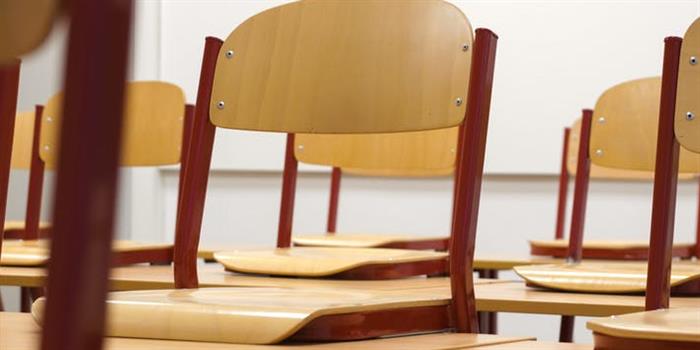 NIMCET Exam Centres 2019 - The NIT MCA Common Entrance Test (NIMCET) 2019 will be conducted by National Institute of Technology (NIT) Surathkal on May 26, 2019, across 21 cities all over India. The list of NIMCET 2019 exam centres will be updated (if required) as and when the conducting NIT announces it. Candidates will be required to fill in their top three preferences of NIMCET exam centres 2019 while filling the application form. The final choice of the candidates' NIMCET 2019 exam centres will be mentioned on their respective admit cards/ hall tickets. The NIMCET admit card 2019 will be available for download from the second week to the fourth week of May. To know more about NIMCET exam centres 2019, read the full article below.
LATEST: NIMCET application form 2019 released by NIT Surathkal on March 2.
NIMCET 2019 Exam Centres
Candidates can check the 21 cities which will be holding the NIMCET 2019 examination below. Thereafter, while filling the application form, they must choose their top three choices in order of preference. 


List of NIMCET Exam Cities
| | |
| --- | --- |
| NIMCET 2019 Exam City | Exam City Code |
| Delhi | 31 |
| Kolkata | 30 |
| Warangal | 29 |
| Tiruchirappalli | 28 |
| Surathkal | 27 |
| Surat | 26 |
| Srinagar | 25 |
| Silchar | 24 |
| Rourkela | 23 |
| Raipur | 22 |
| Patna | 21 |
| Kurukshetra | 20 |
| Jamshedpur | 19 |
| Jalandhar | 18 |
| Jaipur | 17 |
| Hamirpur | 16 |
| Durgapur | 15 |
| Calicut | 14 |
| Bhopal | 13 |
| Allahabad | 12 |
| Agartala | 11 |
NIMCET Application Form 2019
Aspiring candidates can fill the NIMCET 2019 application form in the online mode. The common NIMCET application form 2019 for all the participating NITs was released on March 2, 2019. Candidates must register on the official website first. The process of filling the NIMCET application form 2019 is as follows:
Filling the Details: This step will require the candidates to provide their personal and educational details and choose the three most suitable exam centres of NIMCET 2019. 

Uploading mandatory Documents: This step will need scanned copies of important documents like recent passport sized photograph, signature, proof of identity, proof of DOB (10th mark sheet), all other mark sheets etc. and the category certificate (if applicable) uploaded in the required file size and format.

Payment of Application fee: After filling the NIMCET 2019 application form and uploading the necessary documents, candidates will be redirected to the Payment Gateway where they must pay the application fee of Rs. 2200 for General and OBC, and Rs. 1100 for SC and ST category.

Saving the complete Application Form: Click on the 'FINALLY SUBMIT' button to conclude the application process. The pdf version of the completed NIMCET application form 2019 will be displayed on the screen. Candidates must download it and print out 2-3 copies for future reference. 
NIMCET Admit Card 2019
Candidates will be able to access NIMCET 2019 admit card in the online mode only. Admit card of NIMCET 2019 will not be sent via post. Candidates can download NIMCET admit card 2019 from the second week till the fourth week of May. NIMCET 2019 admit card must be printed on precision printers only such as Laser Printers and not on Inkjet printers. Candidates must preserve extra printed copies of NIMCET admit card 2019 till the end of the admission process. Any requests for issuance of duplicate copy will not be entertained in any case. Candidates must carry their NIMCET 2019 admit card to the exam centre, counselling venue and participating institute at the time of admission.
NIMCET Exam Centres 2019: Key Points
According to the exam schedule, NIMCET 2019 will start at 10 AM sharp and last for two hours. Hence, candidates are advised to reach the NIMCET 2019 exam centres latest by 9:30 AM. 

Calculators, mobile phones or any other electronic gadgets are NOT allowed in the NIMCET exam centres 2019.

Candidates will be allowed entry into their respective NIMCET 2019 exam centres ONLY if they carry their NIMCET hall ticket.

Candidates must also carry blue or black ballpoint pen to the exam centres of NIMCET 2019 for filling in the OMR sheets. 

No examinee will be permitted to exit the NIMCET exam centres 2019 before the exam gets over.