WB JECA Syllabus 2020: The West Bengal Joint Examination for Masters in Computer Applications (WB JECA) releases the WB JECA syllabus for candidates aspiring for admission into MCA course. The WB JECA syllabus 2020 lists the subjects and topics included in the question paper of WB JECA which was to be conducted on June 27, 2020. The syllabus of WB JECA 2020 shall also provide for subject-wise distribution of marks into both the subjects that are analyzed, i.e. Mathematics and Aptitude. It is advisable for prospective candidates to be well-versed with the WB JECA 2020 syllabus and then start with making a study schedule in order to achieve an excellent score in the exam. WB JECA exam will not be conducted othis year due to the ongoing COVID-19 pandemic. Aspiring candidates may refer the article below for more details on WB JECA syllabus 2020.
Latest:WB JECA 2020 cancelled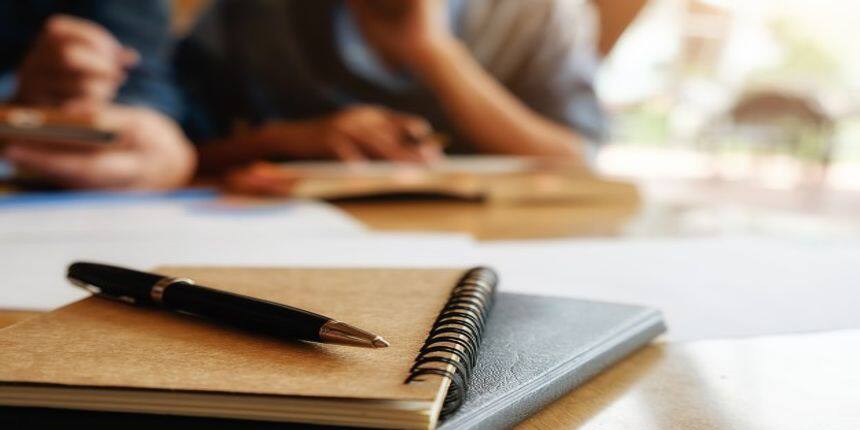 WB JECA Exam Pattern 2020
Knowing the exam pattern of WB JECA 2020 will help candidates prepare effectively. By checking the WB JECA 2020 exam pattern, candidates will find out the marking scheme and section-wise breakup of marks. This will, in turn, help them in planning their preparation and time management at the time of writing the exam. The WB JECA exam pattern is as follows:
WB JECA 2020 Exam Pattern
Mode of exam

Pen and Paper based (OMR sheets will be provided)

Medium of Exam

English

Number of Sections

Two (Mathematics, Aptitude)

Type of Questions

Objective

Marking Scheme

+1 for correct response

-0.25 for incorrect response
Section-wise distribution of Marks
| | | |
| --- | --- | --- |
| Section | Total no. of Questions/ Marks | Time Duration |
| Mathematics | 100 | 2 hours (11 AM - 1 PM) |
| Aptitude | 50 | 1 hour (2 PM - 3 PM) |
| Total | 150 | 3 hours |
WB JECA Syllabus 2020
Candidates must check the WB JECA 2020 syllabus before starting their exam preparation. The syllabus of WB JECA 2020 states the subjects and its contents which will be assessed in the exam.


List of Topics for WB JECA 2020
Mathematics

Calculus

Maxima & minima

First and second order differential equation

Differentiation

Partial differentiation

Limit

Functions of several variables

Continuity

Taylor & Maclaurin's Series: Definite and indefinite integrals

Algebra

Addition of vectors

Ring and Field

Sets and elements

Determinants

Venn diagram

Empty set

Complex number

Complements

Inequation

Matrices

Group

Union and intersection of sets

Summation of signal series

Cross product

Scalar and Vector products

De Moiver's theorem

Class of sets

Finite sets

Universal set

Algebra of sets

Subsets

Partitions

Solution of linear equations

Probability & Statistics

Mean

Correlation coefficient

Combination

Standard Deviation

Permutation

Probability distribution

Median

Probability

Mode

Analytical Geometry

Cartesian and polar coordinate;

Translation & Rotation of axes

Straight line

Ellipse

Hyperbola

Parabola

Circle
Topics for Aptitude Section
Aptitude
Data interpretation
Quantitative Comparison
Problem Solving
Reasoning
Discrete Quantitative Analysis
Frequently Asked Question (FAQs) - WB JECA Syllabus 2020
Question: Will the question paper of WB JECA 2020 be translated in Hindi too?
Answer:
No, questions will not be bilingual. Candidates have to attempt the paper in English medium only.
Question: Will attempting only one paper (Mathematics or Aptitude) of WB JECA 2020 be enough to qualify for admission in M.C.A?
Answer:
No. Both the sessions (Mathematics- 11 AM to 1 PM; Aptitude- 2 PM to 3 PM) are compulsory or else the candidate will not be considered.
Question: Will there be any negative marking for no response?
Answer:
No, candidates will have 0.25 marks deducted only if they mark the wrong answer. Wrong answers will neither deduct nor award any marks.
Question: Are whiteners/ correction pens allowed in the WB JECA 2020 exam centres?
Answer:
No, whiteners/ correction pens are forbidden. Candidates must be extremely careful while marking their response. Only blue/ black ball point pens can be used on the OMR sheet. Candidates should also abstain from making stray marks on the answer sheet.
Question: Can I take loose sheets to the exam hall for doing rough work?
Answer:
No, rough work is to be done in the space provided in the question booklet. Frisking will be done before WB JECA 2020 is conducted to ensure that candidates are not carrying any prohibited items.
Questions related to WB JECA
Showing 10 out of 10 Questions