How to prepare for NIMCET 2023 - The concerned authority will be conducting NIMCET 2023 for admission to MCA programme into the ten participating NITs. The admission will be offered on the basis of the candidate's performance in the NIMCET 2023 exam.
How well a candidate has prepared for the exam plays an important role in securing good marks. Candidates seeking admission into the MCA programme can find the tips and suggestions on how to prepare for NIMCET 2023. This will help NIMCET aspirants to strategize the overall preparation process and balance it well. Read the complete article to know more about the correct way to prepare for NIMCET 2023.
Latest: Free download NIMCET previous year question papers. Click Here
Browse: 4,000+ online courses in Python, Data Science, ML and more. Explore
Don't Miss: Certification programs from Google, IIT Bombay & IIT Roorkee. Know More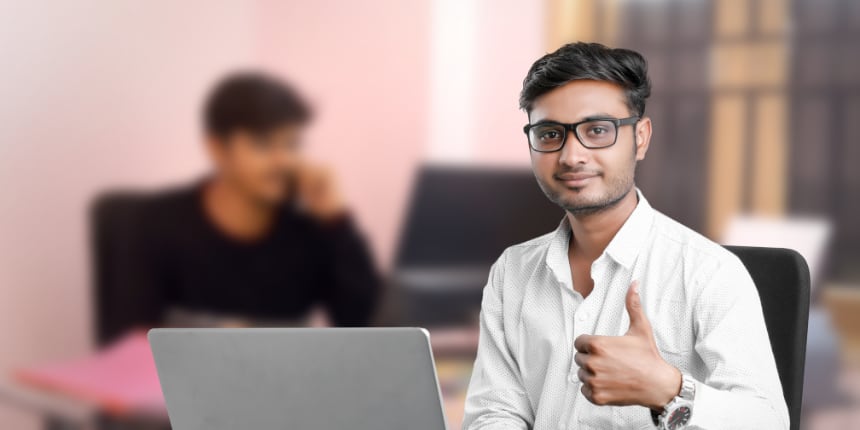 How to prepare for NIMCET 2023: Tips to Crack, Syllabus, Exam Pattern
How to prepare for NIMCET 2023?
1. Know the syllabus
Before starting the preparation of NIMCET 2023, candidates are advised to check the syllabus thoroughly. NIMCET 2023 syllabus consists of all the topics that must be covered by the candidates. This way, the chances of missing out on any particular topic will be eliminated.
2. Understand the exam pattern
After syllabus, next comes the exam pattern. Candidates must also check the NIMCET 2023 exam pattern. The exam pattern comprises all the important details about the examination such as type of questions that will be asked, distribution of marks, time duration, marking scheme, and more. Understanding the exam pattern will enable candidates to make a study plan accordingly.
NIMCET Exam Pattern
Particular

Details

Mode of Exam

Offline (OMR)

Medium of Exam

English

Duration

2 hours (10 AM-12 Noon)

Type of Questions

Objective MCQs

Number of Questions

120

Marking Scheme

Every correct answer awards 4 marks

Every wrong answer deducts 1 mark
Popular Online IT Courses and Certifications
3. Know the subject wise marks distribution
Understanding the subject wise distribution of marks will help candidates to know which subject holds the most weightage. In NIMCET 2023 exam, Mathematics is the high weightage subject with 50 questions followed by Analytical Ability & Logical Reasoning with 40 questions.
Subject-wise distribution of Marks
| | | |
| --- | --- | --- |
| Subject | Number of Questions | Marks |
| Mathematics | 50 | 200 |
| Analytical Ability & Logical Reasoning | 40 | 160 |
| General English | 20 | 80 |
| Computer Awareness | 10 | 40 |
| TOTAL: | 120 | 480 |
4. Select the right book
Selecting the right book to study is as important as preparing for the exam. Candidates preparing for NIMCET 2023 are advised to select books wisely. Knowing which book is right is important as there are many books that are not useful.
NIMCET 2023 Recommended Books
| | |
| --- | --- |
| S.No. | Books |
| 1 | Excel With Objective Book For NIMCET by J B Dixit, Ruchi Sharma, Ashish Mangal |
| 2 | The Aptitude Test Workbook by Jim Barrett |
| 3 | Numerical Ability & Mathematical Aptitude by Dr. A.B. Rao |
| 4 | Barron's Military Flight Aptitude Tests by Terry L. Duran |
5. Make a time table
Once you know what you have to study, it's time to know how to study. Make a time table containing your everyday target. This will help you to complete the preparation within the time period. Also, do not focus on any one subject, give time to each subject. Leaving any subject or any topic is a big no.
6. Solve mock tests
Practicing mock tests and sample papers is one of the most effective ways to boost preparation. It helps candidates to know their strengths and weaknesses. Self evaluation is very important. After attempting mock tests, go through your answer sheet and check where you went wrong. Revise that topic again.
Student Also Liked