Top MCA Colleges in India
Top MCA Colleges in India - With the demand for a degree course in Master of Computer Applications (MCA) gaining popularity among the students, it becomes all the more important to know which colleges are the best at imparting quality education in this field. Keeping in mind some vital factors such as the MCA application fee, admission procedure, syllabus, campus location and accessibility, faculty, placements, etc., students ought to make the right choice as this will help them land at the job of their dreams. While most of the top MCA colleges in India admit students who possess a Bachelor's degree in any stream, some grant admission to only those who have completed Bachelor in Computer Applications (BCA). Moreover, most of the colleges in India require the candidates to qualify an entrance exam to be eligible for MCA admission.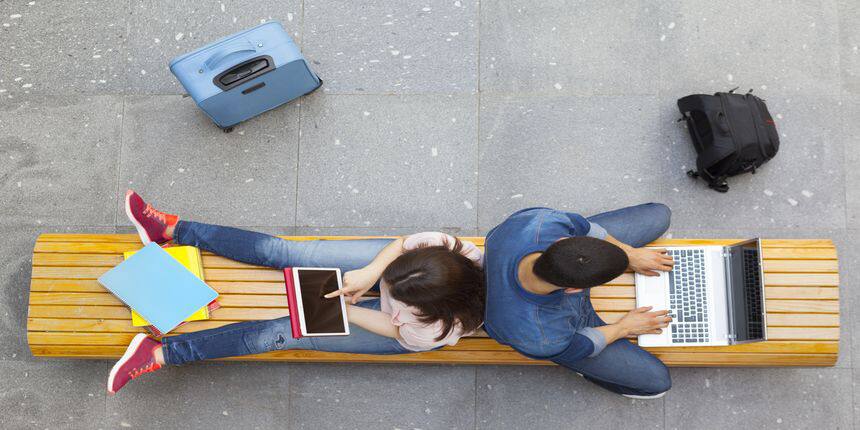 Some of the top-ranked Master of Computer Applications (MCA) colleges have been listed below to help the aspirants steer clear from confusion. However, for those who do not know much about MCA, let us understand this subject first.
What is MCA?
Master of Computer Applications (MCA) is a three-year long degree programme, divided into six semesters, designed to train students in the field of Information Technology (IT), programming, software engineering, etc. Candidates who feel attracted towards companies like Microsoft, Infosys, Wipro, IBM, HCL, etc. should opt for MCA to enhance their expertise in this field. 
Top MCA Colleges in India
Finding a diamond in the rough is rare so it is essential for students to choose the right alma matter to help create a solid foundation to kick-start their career. Not everyone can be the CEO of Google but it only helps if one puts in the right amount of hard work and smart choices. Thus, a list of some of the best MCA colleges in India is given below:
Top 10 MCA Colleges in India
| | | | |
| --- | --- | --- | --- |
| S.No. | College Name | Admission Procedure | Official Website |
| 1 | University of Pune | PU CSD entrance test | |
| 2 | Jawaharlal Nehru University – New Delhi | JNU entrance test | |
| 3 | National Institute of Technology (NIT), Trichy | NIMCET | |
| 4 | Hyderabad Central University | NIMCET | |
| 5 | National Institute of Technology (NIT) – Surathkal | NIMCET | |
| 6 | Birla Institute of Technology (BIT), Mesra | BIT Mesra entrance test | |
| 7 | MN National Institute of Technology (NIT) – Allahabad | NIMCET | |
| 8 | PSG College of Technology– Coimbatore | TANCET | |
| 9 | ITM University Gwalior | MP Pre MCA entrance test or GATE | |
| 10 | National Institute of Technology (NIT), Rourkela | NIMCET | |
Eligibility Criteria of MCA Colleges in India
The Master of Computer Applications (MCA) eligibility criteria may differ from one college to another. However, the common eligibility criteria of MCA is as follows:
Must possess a degree in Bachelors of Computer Application (BCA) or any other course in science, arts and commerce stream from a recognized university. Such students must have had mathematics as one of the subjects in class XII. 

Must have cracked a specified national or state level entrance exams as well as pass the interview/ group discussion round, if any.

Must score the minimum requirement of marks in the qualifying exam.
Candidates who have appeared for the third year exams but have their result awaited can also get admission in MCA.
For candidates wishing to apply for Master of Computer Applications (MCA) Lateral entry (2 years), they must have graduated with a B.Sc (Computer Science)/ BCA degree or completed any other technical diploma course.
MCA Syllabus and Curriculum
The syllabus of Master of Computer Applications (MCA) includes classroom lectures along with hands-on practical training. The MCA syllabus is designed in such a way that the students become proficient in the requisite area of study and thus, become ready to fill the demand for qualified IT professionals. 
Master of Computer Applications- Core Subjects
Semester number

Subjects

Semester 1

Introduction in IT

Computer Organisation & Architecture

Programming & Data Structure

Introduction to Management functions

Mathematical foundations

IT Lab

Programming Lab

Semester 2

Info Systems Analysis Design & Implementations

Operating Systems

Oral and Wireless Communications

Accounting and Management Control

Probability & Combinatorics

Business Programme Lab

Unix & Windows Lab

Semester 3

Data Base Management Systems

Computer Communication Networks

Object Oriented Analysis and Design

Management Support System

Statistical Computing

DBMS Lab

Statistical Computing Lab

Semester 4

Network Programming

Software Engg. I

Elective I

Organizational Behaviour

Elective 2

Network Lab

CASE Tools Lab

Semester 5

A.I and Applications

Software Engg. II

Elective 3

Elective 4

Optimisation Techniques

AI & Application lab

Optimisation Techniques Lab

Industrial Lectures Seminar, Project

Semester 6

Project

Seminar
Master of Computer Applications- Electives
| | |
| --- | --- |
| Electives 1 | Electives 2 |
| Advanced Database Management Systems | Operational Research |
| Numerical and Scientific Computing | Distributed Systems |
| Software Project Management | Organizational Behaviour |
| Multimedia Technologies | Advanced Computer Architecture |
| Mobile Computing | Software Quality Management |
| Microprocessors | Digital Signal Processing |
| Compiler Design | - |
MCA Preparation Tips
Getting into one's first choice of college is definitely not as easy as ABC. One has to start preparing from Day 1 itself. However, it is never too late to start. Thus, aspirants can go through the preparation tips and tricks provided below to ace the entrance exam and grab their seat in one of the top MCA colleges in India:
Know the syllabus: Checking the MCA syllabus is the first step towards effective preparation for the entrance exam. The entire curriculum of MCA will cover the various areas of study in which the candidates must be proficient enough to possess the MCA degree. The MCA entrance exam will cover some topics, if not all, from the course syllabus so MCA aspirants must prepare accordingly.

Prepare according to the exam pattern: MCA aspirants must go through the exam pattern of the entrance exam they are opting for. This will give them a broad idea of what to expect on the exam day. In most MCA entrance exams, the paper is divided into 3-4 sections covering mathematics, logical reasoning, analytical skills, computer awareness, etc. Out of these, mathematics is most likely to carry the maximum weightage. For this reason, it becomes crucial for MCA aspirants to practice math problems on a daily basis.

Practice from last years' papers: Since the MCA exam pattern is ever changing, candidates are advised to check last years' question papers and even try solving mock test question papers to identify their weaknesses and accordingly work on them. Doing so will also hone their time management skills and in turn, increase their confidence for the actual exam day.

Join a good coaching institute: Even though self-study is the best method of preparation, taking guidance from a teacher always helps. Find out a coaching institute for MCA in your area and enrol for it if you have ample time and money to spare. Joining an MCA coaching centre will help in clarifying doubts (if any) and concept which might be difficult for students to understand by themselves.

Refer to the right books: With so much to choose from, it is often a nerve-wracking task to select the right reference book for preparation. However, by popular choice, 'Study package for MCA Entrance of all India universities' by Amit M. Agarwal and 'A Comprehensive Guide for MCA Entrance Examination' by R.S. Aggarwal are some of the best books for MCA preparation.