CG Pre MCA Syllabus 2021 (Out) - Check Subject Wise Syllabus Here
CG Pre MCA Syllabus 2021- The Directorate of Technical Education (DTE), Chhattisgarh has released the CG Pre MCA 2021 syllabus at the official website. The syllabus of CG Pre MCA 2021 will help candidates to know the topics that have to be covered during the preparation. Understanding of the syllabus is important to crack the CG Pre MCA exam.
Stay up-to date with CG Pre MCA News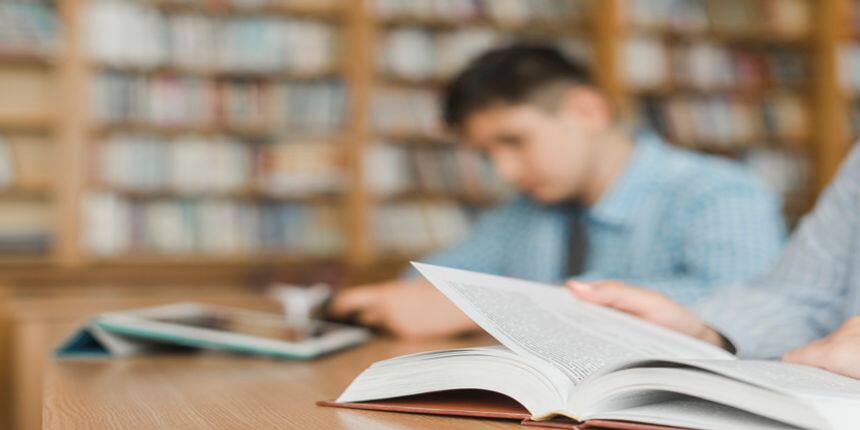 Along with the syllabus students should also check CG Pre MCA exam pattern 2021. As per the CG Pre MCA syllabus 2021, candidates will have to prepare four subjects, i.e. Mathematics, Analytical Ability and Logical Reasoning, Computer Awareness and General Awareness. CG Pre MCA 2021 will be held as a pen and paper based test for admission into the MCA courses offered by the participating institutes of the state. Read the complete article to know more about CG Pre MCA syllabus 2021.
CG Pre MCA Syllabus 2021
Candidates preparing for the upcoming entrance exam must be well versed with the CG Pre MCA syllabus. Candidates should ensure that they prepare all the topics that are included in the syllabus of CG Pre MCA 2021.
CG Pre MCA 2021 Syllabus
Subjects

Topics

Mathematics

Trigonometry

Trigonometric equations, heights and distances, properties of triangles, solutions of triangles, inverse functions, simple identities

Vector

Position vector and subtraction of vectors, scalar and vector products and their application to simple geometrical problems and mechanics

Algebra

Fundamentals operations in Algebra, Expansion, Factorization, Simultaneous linear quadratic equations, Indices, Logarithms, Arithmetic, Geometric and Harmonic Progression, Binomial Theorem, Permutation And Combination, Determinants, Matrices

Calculus

Limits of functions, Continuous functions, Differentiation of functions, Tangents and Normal, Maxima and Minima, Taylor series, Integration

Differential Equations

The differential equation of first order, Linear differential equation with constant coefficients, Homogeneous Differential Equations

Probability and Statistics

Basic concepts of probability theory, Averages independent and dependent events, Frequency distribution and measures of dispersion, Correlation and Regression

Linear Programming

Formulation of linear programming problems, The basic concepts of graphical and simplex methods

Co-ordinate Geometry

Rectangular Cartesian coordinates equations of a line, Midpoint, The equation of a circle, Distance formula, Pair of straight lines, Parabola, Ellipses, Hyperbola

Analytical Ability and Logical Reasoning

Visual-spatial reasoning

Assertion and reasons

Statements and assumptions

Assumption-Premise-Conclusion

Coding and Decoding

Computer Awareness

Computer Basics

Organization of Computers, CPU, Structure instruction of CPU, Input and Output Devices, Memory Organisation, Backup Devices

Data Representation

Representation of characters, Fractions and Integers, Binary and hexadecimal representation, Binary Arithmetic

Computer Architecture

Communication between processor and input/output devices interrupts, Block structure of computers

Computer Language

Assembly language and high-level language, Multiprogramming and sharing operating systems, Computer Programming in C

Flowchart and Algorithms

General Awareness

Finance

Current affairs, and national and international issues in the past 6 months.

Governance

Scientific Inventions

Healthcare

Cultural dimensions

Industry

Transportation
Subject-wise distribution of Questions/ Marks
| | |
| --- | --- |
| Subject | Number of Questions/ Marks |
| Mathematics | 100 |
| General Awareness | 20 |
| Analytical Ability & Logical Reasoning | 40 |
| Computer Awareness | 40 |
| Total | 200 |
CG Pre MCA Exam Pattern 2021
Along with the CG Pre MCA syllabus 2021, candidates should also know the exam pattern. Knowledge of the exam pattern of CG Pre MCA 2021 will help candidates to understand the exam in a better way.
CG Pre MCA 2021 Exam Pattern
Mode of Exam

Pen and Paper based

Medium of Exam

English, Hindi

Time Duration

3 hours

Type of Questions

Multiple-choice questions

Number of Questions

200

Marking Scheme

Each question carries 1 mark

There will be no negative marking.
Latest Articles
CG Pre MCA Application Form 2021 - The authorities have releas...
19 Aug 2021
Questions related to CG Pre MCA
Showing 4 out of 4 Questions