Is MCA regular better or MCA through distance mode
Is MCA regular better or MCA through distance mode?
With the two options of pursuing Master of Computer Applications (MCA), aspirants are often confused about which one is better than the other. While there is no conclusion to this debate, it can be said that it is the student's situation that helps decide which one is better. Generally, MCA regular would be preferred over distance education as interaction with teachers, competition among peers and the whole campus life is essential for a student's overall learning experience. However, with the competition level at a high, many students look out for job opportunities right after graduation. Thus, MCA aspirants who are already employed consider pursuing MCA through distance mode as a convenient option. Read on to find out whether MCA regular is better or MCA through distance mode?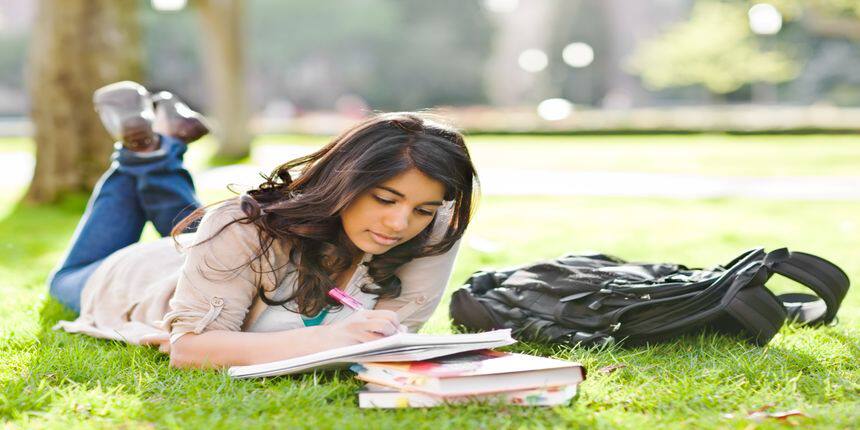 What is MCA?
For students who wish to learn application development and programming languages, a post graduation degree course in Master of Computer Applications (MCA) would be the most beneficial for them. Through the MCA programme, students will be able to delve deeper into electronics, mobile technologies, network and database management, mathematics, financial accounting, statistics, Java programming, cloud computing, etc. In general, the MCA programme lasts for a period of at least 3 years.
MCA Regular
If one does not have any issues with finance and time required to attend regular classes, pursuing Master of Computer Applications (MCA) from a regular university is the best deal. Since there is no problem with travelling to college and paying the fees (which is considerably higher than distance mode), there is no point opting for MCA through distance. Moreover, since MCA is a technical course, it is better if one gets some hands-on, practical experience (like huddling in groups and creating projects, websites, etc.) along with close interaction with a qualified faculty. Moreover, since the three years in an MCA course will be one's last college years, it is best to make the most of it before he/ she loses the opportunity.
Some of the best institutes to pursue MCA are National Institute of Technology Tiruchirappalli, Motilal Nehru National Institute Of Technology, Savitribai Phule Pune University (formerly, University of Pune), etc.
MCA through Distance Mode
Many graduates, nowadays, prefer getting employed as soon as they step out of college. Since big, established companies look out for experienced individuals, it is beneficial for students to get employed, even if not in a high-end company, as soon as possible to adjust themselves to the professional world. However, to be able to progress and grab better job opportunities, MCA through distance mode is the most suitable option. Learn while you earn!
By far, the Indira Gandhi National Open University (IGNOU) is considered the best when it comes to distance education, not just in MCA, but in any field. MCA students will be provided with helpful study material at a nominal fee.
MCA Regular v/s. MCA through Distance mode
MCA aspirants who are worried about what to mode of education to opt for
| | |
| --- | --- |
| MCA Regular | MCA through Distance mode |
| Learning among more people ensures healthy competition and overall development in a student. | There is no pressure so students can learn at their own pace. Students can avail the convenience of place and time. |
| Better access to faculty members. Any doubts can be cleared with the teachers during or after lectures. | Difficult to communicate with the faculty in case of doubts. The quality of faculty is also often compromised. |
| The fee is much higher than MCA through distance. Travelling expenses can also be high, especially if the student lives far from the university location. | Inexpensive for students. However, the hidden, initial costs of getting a computer, internet connection, webcam, printer, etc. are to be incurred. |
| Students are expected to attend a minimum number of lectures to be able to appear for the exam. This may lead to lack of flexibility in one's routine. | Since students are not obliged to study every day for a set amount of time, it could lead to lack of motivation and procrastination. |
Conclusion
The above-mentioned pros and cons of both, MCA regular and MCA through distance mode help one understand why distance mode is considered the 'lesser' cousin of regular education. However, in the end, it depends on the student and how much he/ she is dedicated towards acquiring the MCA degree. Sometimes regular MCA students end up bunking classes while some employed MCA students studying through distance might be more devoted to studying every single day. It is up to the student how he/ she makes the most of it. The MCA course is said to teach concepts similar to the ones learnt during Bachelor's . However, possessing the MCA degree gives one an edge over others during placements.
The debate of MCA Regular v/s. MCA through distance mode is never-ending so MCA aspirants are advised to rather focus on their situation and opt for one accordingly, and ensure that they stay motivated to work hard till the end.