HCL SAT Syllabus, Exam Pattern and Sample Paper
HCL SAT Syllabus, Exam Pattern and Sample Paper - HCL is one of the renowned IT companies that provides numerous placements every year. Another remarkable fact about the organization is that it conducts a special programme for career in IT through HCL TechBee under which, candidates have to undergo an online test called HCL SAT and then participate in interview and counselling. Candidates who have completed their schooling and plan to appear for the online test should know the HCL SAT syllabus and exam pattern so that they know how they should prepare for the exam. HCL SAT syllabus is divided into four sections holding the different weightage and candidates will be provided with specific duration for each section in the online test. The HCL SAT sample paper is also important for candidates who plan to perform well in the HCL TechBee online test. The article below contains the HCL SAT syllabus, exam pattern and sample paper to help candidates prepare well.
Latest: Last date of HCL TechBee registration is extended till July 7; To register for HCL TechBee programme - Click here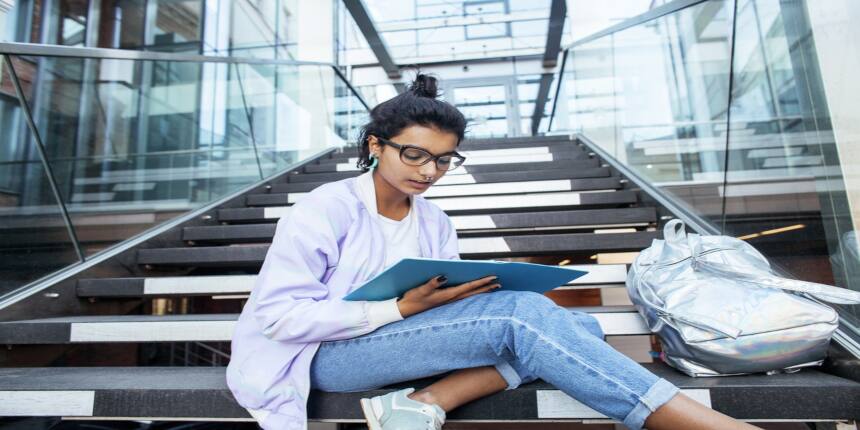 Syllabus for HCL SAT
The HCL TechBee is not a subject specific course for which the students have already studied and thus, they need to know what exact subjects and topics are to be studied by them. This way, they will get a direction through HCL SAT test syllabus and understand what books they need to refer to in order to kick start with preparation.
HCL SAT Syllabus
Subject

Explanation

Topics Covered

Verbal Reasoning

To assess the candidate's understanding through a written passage designed in a way to measure verbal comprehension, reasoning and logic through the words used

Critical reading

Paragraph forming

Sentence completion

Sentence correction

Quantitative Reasoning

To apply the basic mathematical skills by candidates like algebra in order to analyze and interpret the quantitative information and drawing the relative conclusions that are relevant in daily lives

Using arithmetic

Using Algebra

Using Geometry

Using statistics

Interpreting quantitative information

Logical Reasoning/ Critical Reasoning

To assess the candidate's ability in interpreting patterns, number sequences or relationships between shapes

Deductive and nonverbal reasoning

Odd elements

Analytical puzzles

Spatial visualization

Mechanical reasoning

Perspective taking

Essay Writing

Writing an Essay on any of the given topics within the word limit of 200 words
Exam Pattern for HCL SAT
Be it a streamlined course exam or a special exam like that of HCL SAT, the aspirants should always know the pattern in which the question paper will be set by the conducting body. With the help of HCL SAT test exam pattern, one gets to know the exact duration for which the exam will be conducted, the total number of questions asked in each section, and much more. In the table below, candidates can find all such details related with HCL SAT exam pattern.
HCL SAT Exam Pattern
Particulars

HCL SAT Exam Pattern

Mode of Exam

Online

Total Questionstion of

113

Total Sections in HCL SAT

Four Sections:

Verbal Aptitude

Quantitative Reasoning

Logical Reasoning

Essay Writing

Total Duration

2 hours 7 minutes

Sectional Duration

Verbal Aptitude - 36 minutes

Quantitative Reasoning - 40 minutes

Logical Reasoning - 36 minutes

Essay Writing - 15 minutes
HCL SAT Sample Papers
Candidates who aspire to pursue the HCL TechBee programme and are preparing for the HCL SAT online test are advised to check out and practice the sample papers for better understanding. With the help of sample papers of HCL SAT, candidates will be able to get through the type of questions asked and will also get a direction for preparation.However, not much subjective knowledge is required but basic reasoning is what a candidate needs to ace in this entrance examination for pursuing HCL TechBee programme. That is why practising the HCL SAT sample papers becomes even more crucial.
To download the HCL SAT sample paper - Click here (ATTACH PDF)
With this, it can be concluded that it is an applaudable step for a career in IT through HCL TechBee programme that includes early career and parallel education for budding brains. Thus, to affirm one's higher education and also parallel earning within the direction of career, there should be no scope left for mistakes. Candidates should religiously follow the HCL SAT syllabus and exam pattern and also practice with the help of HCL SAT sample paper.
Frequently Asked Question (FAQs) - HCL SAT Syllabus, Exam Pattern and Sample Paper
Question: What is HCL SAT?
Answer:
HCL SAT is an online test that is conducted as a screening test for candidates interested in a career in IT through HCL TechBee programme.
Question: What questions are asked in HCL TechBee interview?
Answer:
As the HCL SAT syllabus is very generic, the questions asked in the interview also resemble the syllabus for this online test.
Question: How many sections will be there in HCL SAT online test?
Answer:
There are four sections as per HCL SAT exam pattern consisting of Verbal Aptitude, Quantitative Reasoning, Logical Reasoning and Essay Writing.
Question: How to prepare for HCL SAT online test?
Answer:
As the HCL SAT syllabus is generic, there are various books in the market dedicated to reasoning and aptitude. Candidates can refer to them and practice as many questions while understanding the concept that lies.